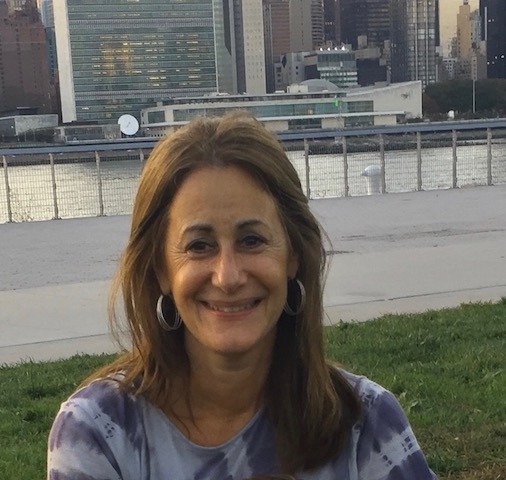 About
Karen Schlansky was born outside of Manhattan where she lives and works today. She attended art workshops during high school at Skidmore College, The Arts Students League and received her bachelor's degree from Skidmore College . Later on she received Fine Arts Appraisal Certification from NYU while growing her business, Rose Court Asian Antiques.

Schlansky purchased and sold art world wide for 20 years. Her travels and the influence of growing up in an artistic family heightened her awareness of color, proportions and nature.

Schlansky's dream to paint full time came true in 2008 and she currently works in her NYC studio and exhibits in juried shows . After waiting years to paint her approach to painting is energetic with the urge to create movement.

Schlansky's process is spontaneous, not overly strategic or planned. The strokes are intuitive mark making, blending abstract forms and textures.

Experimenting with various techniques and materials is part of Schlansky's work. She may use acrylic, oil, pastel , tape, molding paste, pastel ground or assorted pencils and markers.
If she feels the painting is too frenzied she will keep refining it into shaped disorder, balancing structure and freedom simultaneously. The result are paintings with beauty, some chaos and quiet.